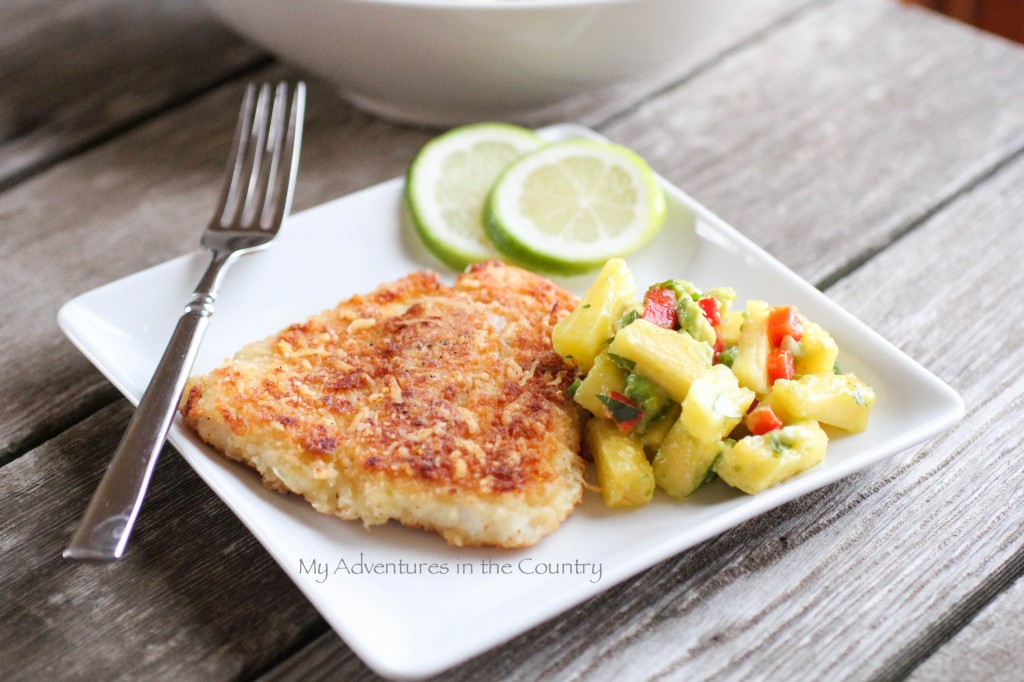 I'm a little embarrassed to admit it, but I don't really like fish.  I know it's healthy and relatively easy to prepare, but it's just not my thing.  I love to go fishing, but I'm more of a catch-and-release kind of gal.

My husband can't understand it, but I've just never been one to keep what I caught.  So, whenever I ask him what he wants for dinner and he says fish, I cringe.  That is until now.
The idea for this breading came from a chicken recipe I made recently that combined breadcrumbs and Parmesan cheese.  It was so tasty, I decided to try my own version on our fish.  And boy, am I glad I did! This recipe turned out so crunchy and juicy that I actually enjoyed it! And another bonus…it goes together really quickly!
I chose Swai for two reasons. One, it was on sale at the supermarket, and two, it's a VERY mild tasting fish.  A necessity for me if I'm going to be able to stomach fish.
Tilapia would also work nicely here, as it too, has a very mild flavor.  The hubster commented that it would work well on any fish…that's how  much he liked it.

{ 1 comment }