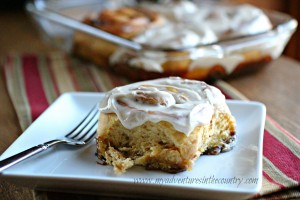 Sweet potato cinnamon rolls made with pureed sweet potatoes have been on my mind for as long as I can remember, but I just never got around to trying them out.  So, when
Jen from My Kitchen Addiction
announced the
September/October Bootcamp Challenge
was yeast breads, I knew I had to try and create the recipe that had been floating around in my head for the last several months.  And boy am I glad I did!  These sweet potato cinnamon rolls turned out AMAZING and I can't wait to share the recipe with you!!!
Although I did use The New Best Recipe as a resource, I actually ended up using a recipe I already had, which has proven itself time and time again.  The main difference this time was that I wanted to add sweet potato puree to the dough.  So after several rounds of research to determine the ratio of flour to potato puree, I set out to tackle a recipe.  Something I didn't account for though, was the extra moisture sweet potatoes contain versus their regular potato counterparts. So, needless to say, I ended up adding a lot more flour than I anticipated.  But, it was a good lesson.  I also think by using freshly baked sweet potatoes to make the puree, there was more moisture in the puree than there would have been had I used canned potatoes, but that's just my opinion.
So, if you are ready for a light and fluffy, but oh so gooey recipe, here is my version of Sweet Potato Cinnamon Rolls for the September/October Bootcamp Challenge. I hope you enjoy them as much as we did! They are addicting and perfect for a cold fall day!
Sweet Potato Cinnamon Rolls
October 28th, 2012
Ingredients:
For the Dough:
1/2 cup whole milk
1/4 cup (4 Tbsp) unsalted butter
1/2 cup dark brown sugar
1 tsp salt
1 cup sweet potato puree
1/2 cup cool water
2 packages of active dry yeast
1/2 cup warm water
2 large eggs
6-7 cups unbleached, all-purpose flour
2 tsp ground cinnamon
For the Filling:
(This is enough for the full batch of dough. Cut in half if you reduced the dough recipe by half.)
1 3/4 cup packed brown sugar
1/4 cup + 2 Tbsp flour
2 Tbsp cinnamon
3/4 cup unsalted butter
Directions:
Directions for the Dough:
In a medium saucepan, heat the milk to scalding (just below boiling), then add in the butter and stir until melted. Add in the dark brown sugar and salt. Stir until dissolved.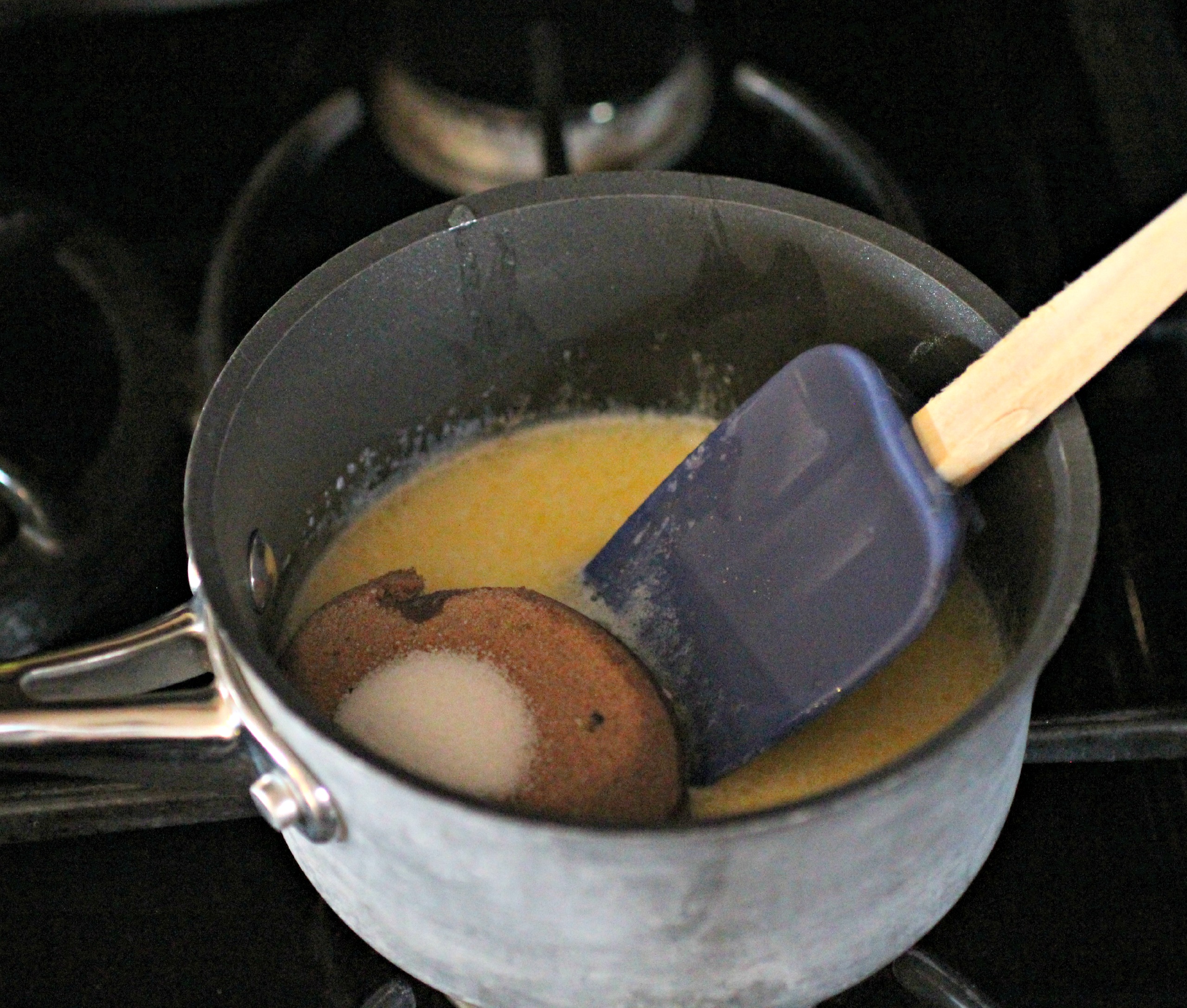 Add in the sweet potato puree and stir until smooth. This mixture will be rather thick. While the mixture is still hot, add in the 1/2 cup of cool water. (This will help it cool faster so it will be safe to add to your yeast and egg mixture.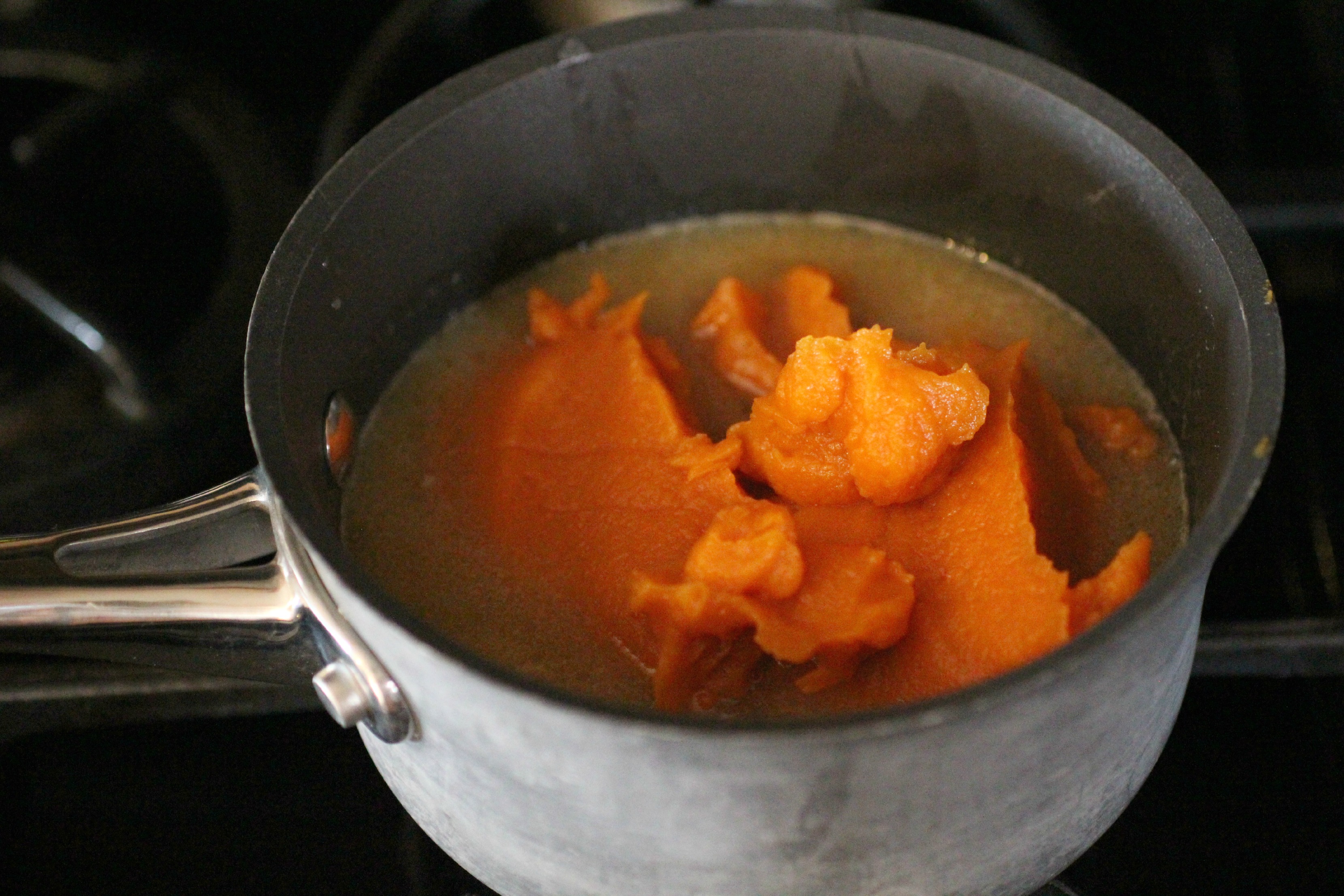 While the milk mixture is cooling, dissolve 2 packages of active dry yeast in 1/2 cup of warm water. Allow this to set 5-7 minutes or until the yeast has completely dissolved. In a small bowl, beat the eggs until well-mixed. Add to the resting yeast/water mixture and mix slightly.
Pour the egg/yeast mixture into the cooling milk and sweet potato puree mixture. (By now it should be cool enough to not kill the yeast.) Stir to combine.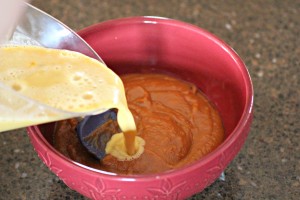 In a large bowl, whisk together 4 cups of the flour and the cinnamon.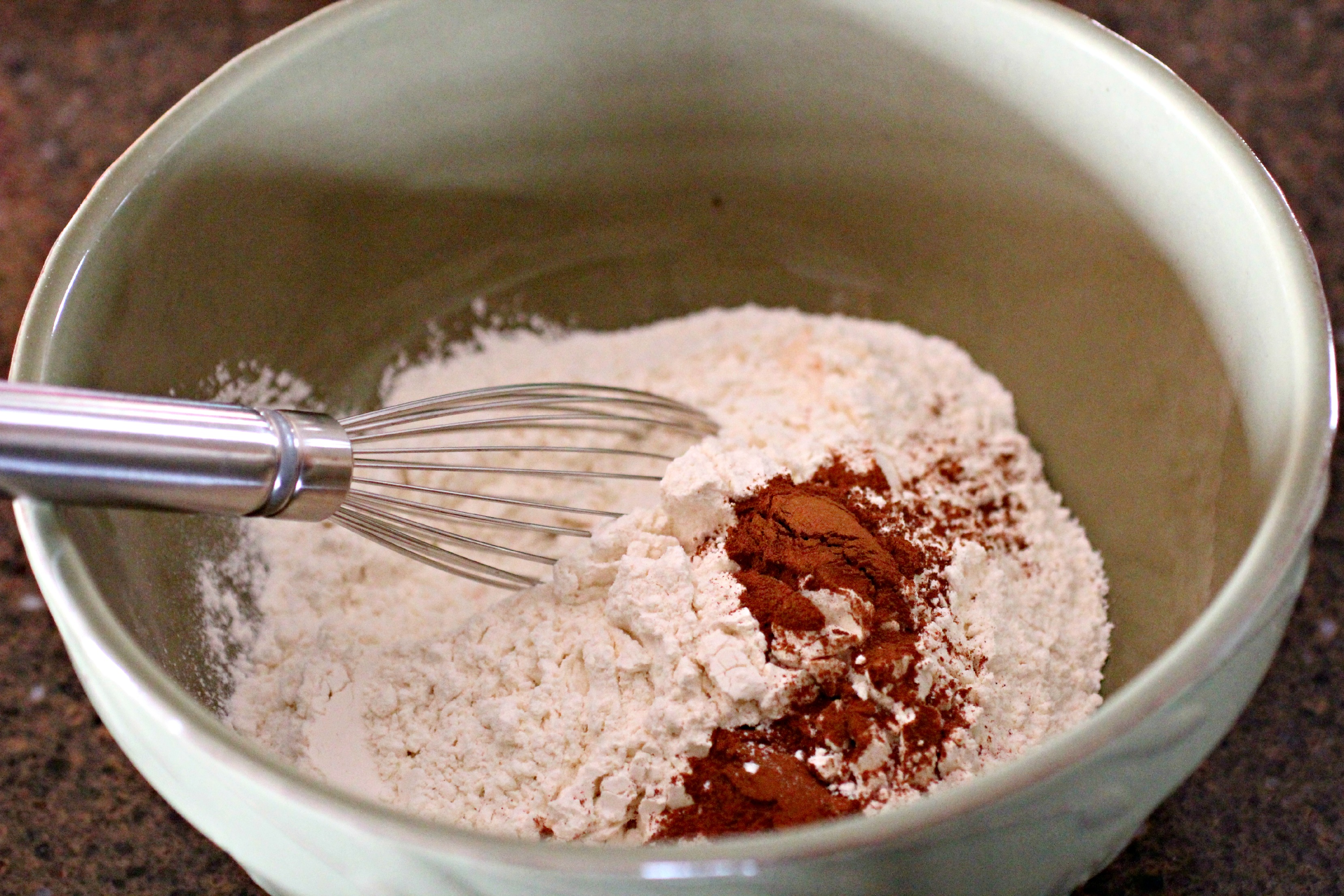 Pour the combined liquid ingredients into the flour and cinnamon and mix. Add an additional cup of flour and continue to stir. The dough will start to thicken up, but remains sticky for quite a while. Continue adding more flour, 1/2 cup at a time, until it pulls away from the sides of the bowl. Transfer to a lightly floured surface.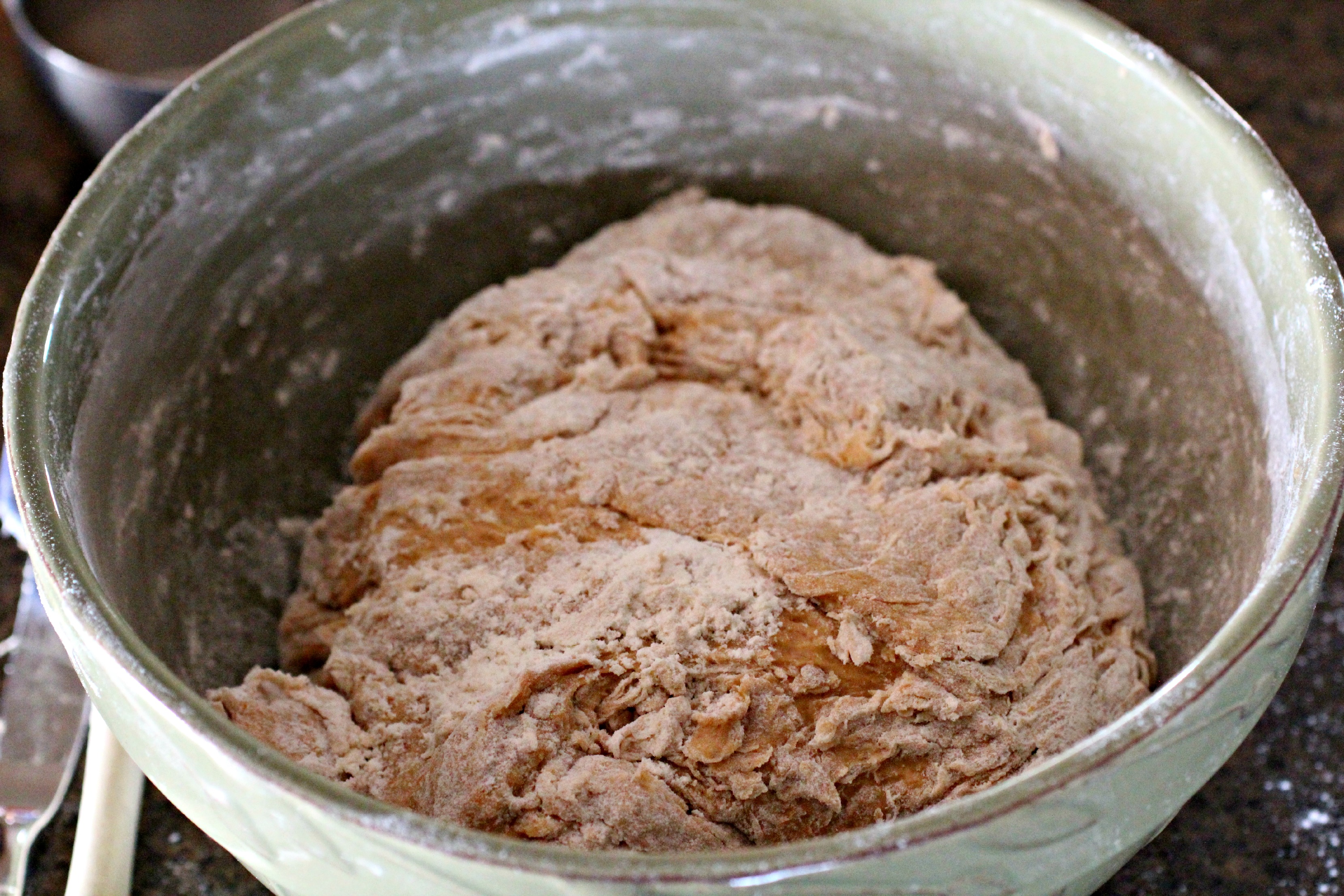 Knead the dough on a lightly floured surface until smooth and elastic, about 7-9 minutes. I ended up using about 6 1/2 to 7 cups of flour and had to knead closer to 9 minutes to get enough flour mixed into the dough, until it was no longer sticky. This was somewhat of a concern to me, but after tasting the rolls, there was no compromise on texture or flavor.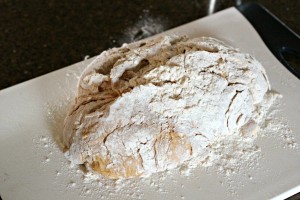 Once dough is smooth and elastic, form into a ball and place in a large greased bowl.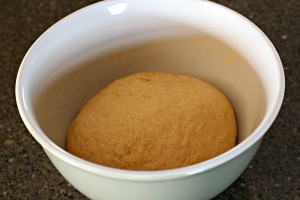 Cover bowl with plastic wrap that's been lightly sprayed with non-stick cooking spray and allow to rise until doubled in size, approximately 1 1/2 hours.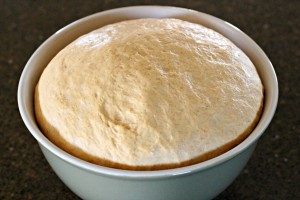 After dough has risen, punch down, cover lightly, and allow to rest while you prepare the filling.
For the Filling:
Combine the brown sugar, flour, and cinnamon in a medium bowl. Using a pastry blender, cut in the butter until the mixture resembles coarse sand.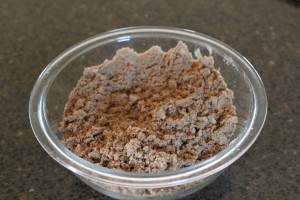 Rolling the Dough:
Once filling is prepared, roll half the dough out on a lightly floured surface into an 11×15 rectangle.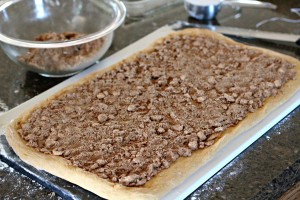 Spread half the filling on the dough and roll lengthwise into a log.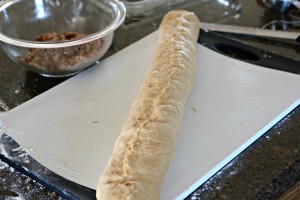 Pinch the dough together to seal. I then like to gently pull the dough, slightly, starting from the center and work my way to the end. The helps to even out any larger areas in the log and make for more uniform shaped rolls.
Once dough is shaped into a log, use a piece of plain, waxed dental floss for cutting dough into equal lengths. I prefer this method to a serrated knife because it doesn't crush the dough. Just my preference, though.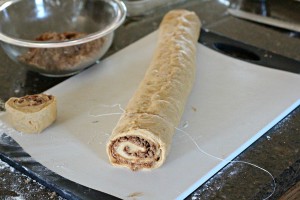 Cut remaining dough into equal portions and place into a lightly greased 9×13 baking dish. For jumbo rolls like you see here, cut your rolls into 1 1/2″-2″ lengths. For smaller rolls, cut into shorter lengths. (I baked 6 jumbo rolls in an 11 x 7 and froze the remaining dough for later.) There's only two of us here and the jumbo rolls are enough for two!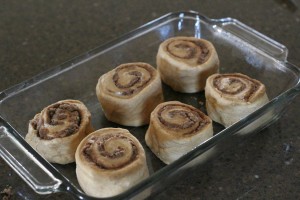 Cover rolls with a lightly greased piece of plastic wrap and allow to rise until doubled in size, about 45 minutes.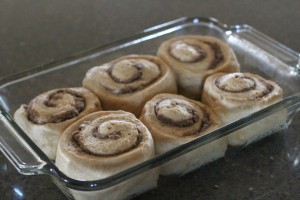 During the last 10 minutes of rising, preheat oven to 375°. Bake jumbo rolls for 18-20 minutes or until golden brown and filling is bubbly. (If making smaller rolls, I would check after 15 minutes to make sure rolls aren't browning too quickly.)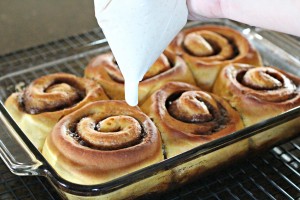 Place pan on cooling rack and cool for 10 minutes before adding icing. I iced ours with a thinned down version of my Brown Sugar and Cinnamon Cream Cheese Frosting. To make this, simply follow the directions at the link and thin with 3-4 tablespoons of milk or cream. This should make plenty to ice all the rolls if you go ahead and make them all. If not, refrigerate leftover icing to use at a later time. Enjoy!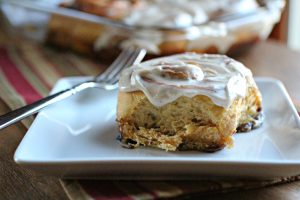 Notes:
The above link to The New Best Recipe is an amazon affiliate link.  Each purchase made through my amazon store will result in my receiving a small percentage of the sale price.
You Might Also Like: