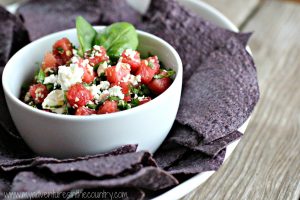 Need a Fourth of July recipe that will leave guests speechless? This watermelon salsa is just what you need.  It's the perfect blend of fresh ingredients with a zip and tang that will for sure get requests for the recipe.
A few years ago, I had a speaker from The International Culinary School of the Art Institute International Kansas City come speak to several of my classes.  During her visit, she talked with students about possible careers in the food industry and also gave a demonstration on various cutting techniques.  For this demonstration, she made watermelon salsa.  I had never heard of this particular salsa before, but was intrigued.
When I asked what type of ingredients were in it, I was excited.  Watermelon, of course, basil, cilantro, feta cheese, and balsamic vinegar…this was going to be delicious.  I was a little nervous about my students trying this little treat because most teenagers aren't as excited to try something full of greens and unknown vinegars, but the kiddos surprised me.  I think all but a couple actually tried it and liked it.
Her recipe obviously made an impact on me because not long after her presentation, I emailed her for the recipe.  I've only made it a few times because it's so addicting.  I try to only eat human portions of this salsa when I do make it, but trust me when I say, you won't be able to do that.  It's that good.
Now, this is based off the original recipe she made for my class, but most of what she sent just had ingredients and not exact amounts.  It's really very versatile in that you can change your additions to fit your taste buds.  If I feel I use too much watermelon, I just increase the balsamic and rice vinegars to add the extra zip I love from this recipe.
Watermelon Salsa
July 3rd, 2012
Ingredients:
For the Salsa:
3-4 cups watermelon, diced into 1/2" pieces
3 scallions, sliced (use the whole scallion)
1/2 cup fresh basil leaves, chiffonade
½ cup cilantro, chiffonade
1-2 dried chile peppers, crumbled or diced (I only use one)
8 oz. feta cheese
2 tbsp sesame seeds, toasted
For the Dressing:
1 cup rice vinegar
3 tbsp balsamic vinegar
juice from 1/2 a lime, room temperature
1 clove garlic, minced
1 to 2 inch piece ginger root, peeled and minced
2 tablespoons brown sugar
kosher salt and pepper to taste
Directions:
Directions for the Salsa:
Combine the watermelon, scallions, fresh basil and cilantro in a large bowl.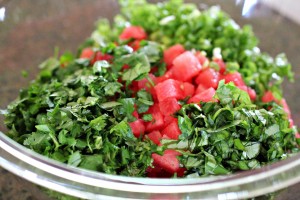 Add the chile pepper, feta cheese and toasted sesame seeds.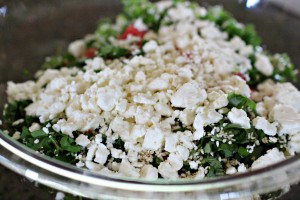 Directions for the Dressing:
In a medium bowl, combine the vinegars, lime juice, garlic, ginger, and brown sugar.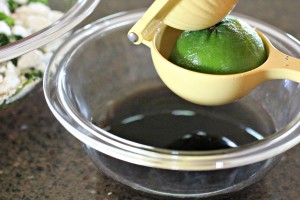 Stir until brown sugar is dissolved.  Add a pinch of kosher salt and pepper to taste.
Pour dressing over prepared salsa.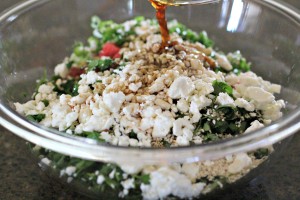 Stir salsa and dressing together until well mixed.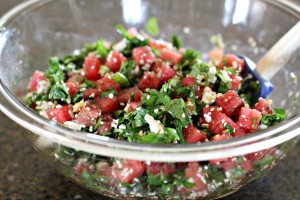 Serve immediately or cover and refrigerate for several hours.  Be sure to stir well before serving. For a nice festive touch, serve with blue corn or tortilla chips.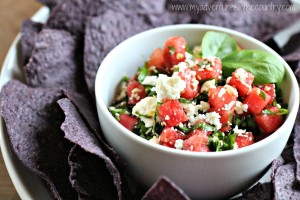 You Might Also Like: