[donotprint]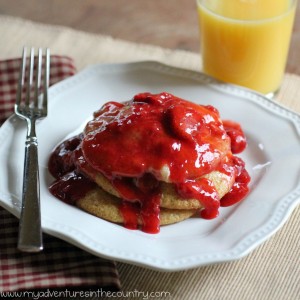 We were so fortunate to miss two of the major storm systems that swept through Kansas last night.  One ended up just north of us and the other went south.  We had our plans in place for both the dogs and Bob the cat, just in case we ended up in a tornado warning.
I'll never forget the year we moved into our new house after rebuilding from the fire. The weather had turned ominous and I was still at school when another teacher casually mentioned there was a tornado warning out for a tornado south of town.  I asked where and her response sent chills down my spine.  The tornado was actually only a few miles from our newly built home!
Now realize, I'm all about stuff being just stuff, especially when you've gone through a fire where everything you owned is lost forever, but the idea that our newly built home might now be destroyed by a tornado just about sent me over the top.  Luckily, God was watching over us and the tornado dissipated and no damage was done.  And we have had to take cover in the basement due to warnings a few other times over the past six years, but each time there's been a possibility of bad weather, we got prepared.
Well, if you were wondering where the Monday's Mystery Recipe was last week, I ended up taking a week off, unintentionally of course.  The last couple of weeks have been extremely busy at school and I was out of town the week before, so my carefully planned out post didn't happen. But, I made sure it did this week.
Ever since coming home from a state competition with some of my kiddos, I've been on a waffle kick.  Our hotel's continental breakfast had a make-your-own waffle station and that was exciting for me….like cooking away from home! 🙂 So, this week's recipe, Killer Pancakes, is inspired by my waffle experience a few weeks ago.  Killer Pancakes can be found in Diane Mott Davidson's novel with the same name, Killer Pancake.  I finally finished the book and have now started The Grilling Season.
If you are a fan of fruit cocktail, then this is the pancake recipe for you.  The recipe includes the juice from a can of fruit cocktail and also the fruit.  Honestly, the flavor was good, but I think I would probably prefer just plain old pancakes.  I have issues adding maple syrup to fruit in pancakes, so I made a quick strawberry syrup/glaze to use on top.  So, if you're itching to try something new with your pancakes, give this recipe from Diane Mott Davidson's novel, Killer Pancake, a try.[/donotprint]
[cft format=0]