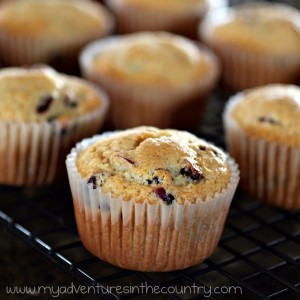 I think I'm about a third of the way through my current Diane Mott Davidson novel,
Killer Pancake
, but I'm not positive.  I accidentally pulled my bookmark out while I was writing this post! Grrr….I hate when that happens. Oh well.  A little browsing through the book and I'm sure I'll find my spot.
I'm actually a little upset about where I'm at in the book.  This storyline will definitely tug at your heart. It's hard to believe that through the other four books, I haven't felt this upset about who was actually killed, but without giving anything away, it was upsetting to me.  This murder seemed more personal, for some reason.
Regardless, on to the recipe.  I opted for something a little out of my usual here.  This particular recipe calls for a liqueur, something I don't normally keep around the house.  I'm not really a drinker, so it makes no sense to keep things like that around. But, for the sake of trying something new, I splurged and bought the Grand Marnier called for in this recipe.  Grand Marnier is imported from France and is made with Cognac and the essence of bitter orange, so this little beauty was pricey.  I don't know if these muffins were actually worth the $14.00 I spent just on the 200ml bottle of liqueur, but it was fun to try something new.  I've actually just found a sweet potato recipe that calls for it as well, so at least I have another recipe to use it in!
I've adapted the recipe just a bit, as the original called for fresh cranberries and I have a huge overabundance of dried cranberries right now.  (I made a trip to SAM's Club and bought a bag when I already had one in the pantry.  Oops!)
So, this week's Monday's Mystery Recipe is Grand Marnier Cranberry Muffins from Diane Mott Davidson's 5th book, Killer Pancake.
Grand Marnier Cranberry Muffins
March 26th, 2012
Ingredients:
1 1/4 cups orange juice
2 Tbsp orange zest
1/4 cup Grand Marnier liqueur
1 3/4 cups dried cranberries
3/4 cup canola oil
2 1/2 cups all-purpose flour
1 cup white whole wheat flour
1 1/2 cups sugar
2 Tbsp baking powder
1/2 tsp salt
4 egg whites
Directions:
Mix together the orange juice, orange zest, Grand Marnier, and dried cranberries.    Let this mixture sit for at least 30 minutes to allow the cranberries to soak up the juice and liqueur.
After 30 minutes or so, preheat the oven to 400° and line 24 muffin cups with paper liners.  Add the canola oil to the rest of the liquid ingredients.
Whisk together the flours, sugar, baking powder, and salt.  Set aside.
Separate the egg whites from the yolks and reserve the yolks.  (I have another recipe coming next week that will use the yolks.) In a medium bowl, whip the whites until frothy.  I just used a fork, but you could use a hand mixer also.
Pour the egg whites into the bowl with the other liquid ingredients and stir to combine.
Make a well in the bowl with the dry ingredients and pour the liquid ingredients into the well.  Stir just until moist. Using a large cookie scoop or ice cream scoop, divide the dough among 24 muffin cups.  (I actually had enough batter to make 29 muffins.)
Bake muffins in 400° oven for 20-25 minutes or until a toothpick inserted comes out clean and muffins are golden brown.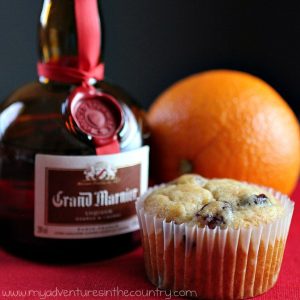 You Might Also Like: