[donotprint]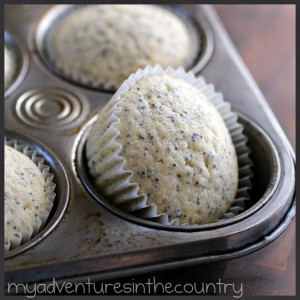 This week's Monday's Mystery Recipe will be serving two purposes.  The first, of course, is to share a recipe from the current mystery novel I'm reading, but secondly, it's National School Breakfast Week! Initially, I had grandiose plans to make breakfast for all my kiddos at school this week, but after a busy weekend, that just isn't going to happen.  So, plan B it is.
I will be sharing a few of my favorite breakfast recipes and some tips for making a quick breakfast to keep your family's tummies hunger free.  My husband and I have very different ideas of what makes a great breakfast.  He is an egg, sausage, hash brown kind of guy.  Me on the other hand, I prefer muffins, yogurt, fruit, etc. So, to satisfy both of our breakfast tastes, I'll be sharing a variety of those this week.
But, enough about that.  It's time for the today's Monday's Mystery Recipe.  I'm currently reading, The Last Suppers, by Diane Mott Davidson.  This is the fourth book in her series about Goldy the caterer and it's definitely a must read.  It's actually quite a bit shorter than the others I've read, but it's still jam packed full of suspense.  I'm about half way through and should finish it up this week or next.
So, in the spirit of National School Breakfast Week, I opted for a recipe that would be great on your table in the morning, or even on the go.  The recipe I'm sharing in this week's Monday's Mystery Recipe is Almond Poppy Seed Muffins, from The Last Suppers, by Diane Mott Davidson.   These muffins were absolutely scrumptious! It had been ages since I made poppy seed muffins and these do not disappoint.  They had a wonderful, slight crunch to the top and a perfectly tender and moist crumb on the inside.  A delicious muffin that would be perfect for your family![/donotprint]
[cft format=0]